As a runner, I usually consider everything I put into my body to be fuel. During my training last year, I thought about the ratio of my carbs to protein and the empty calories I would often consume on the weekends (e.g. Jack & Diets and Bud Lights). Even though I'm not training for anything at the moment, any exercise makes me believe I can eat anything I want, with very few consequences.
Morgan Spurlock, the guy behind the documentary Super Size Me, mentioned something about Sausage Egg McMuffins being one of the most calorie-laden items on the McD's menu. Naturally, it seemed like the perfect item before hitting the slopes on Saturday.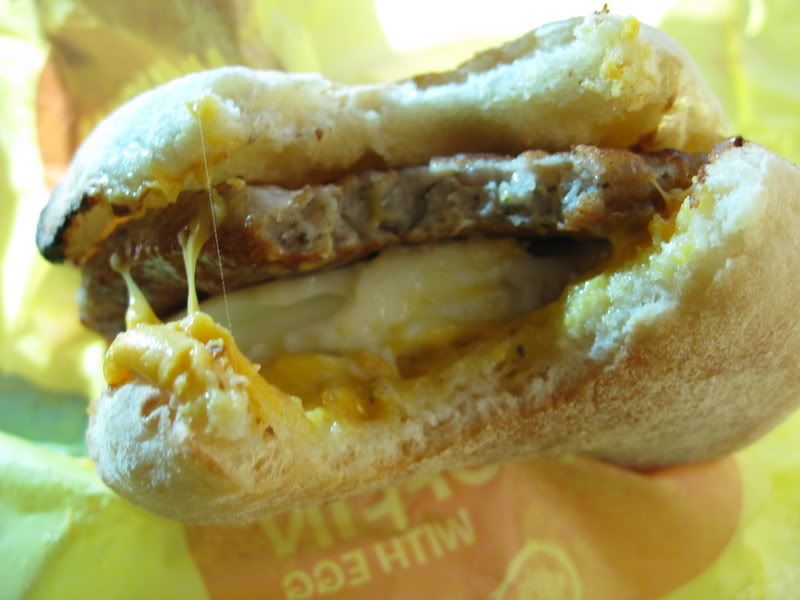 I decided last month to give up fried food for Lent, so I unfortunately experienced hash brown deprivation. Tragic, I know.
Fast-forward to the post-snowboarding hunger pangs. The "authentic" Belgian waffle stand was calling our names, and we enjoyed one of those with some hot chocolate.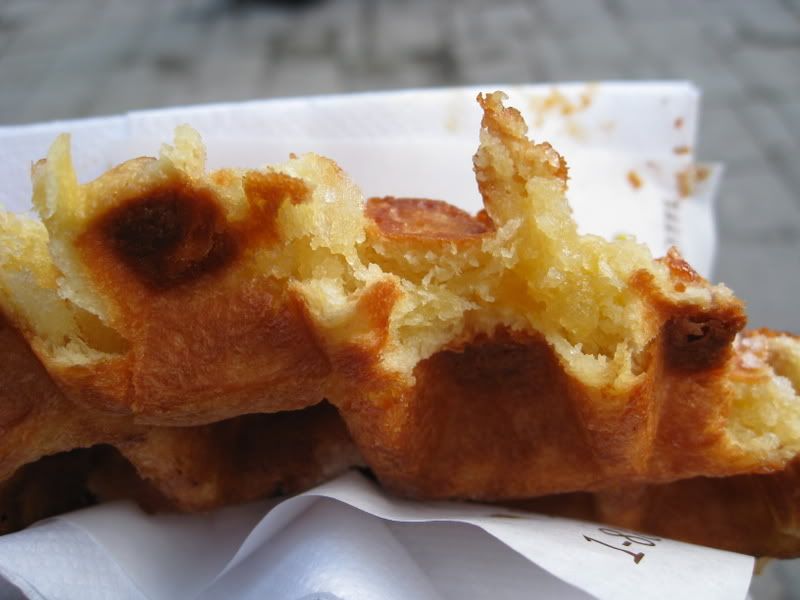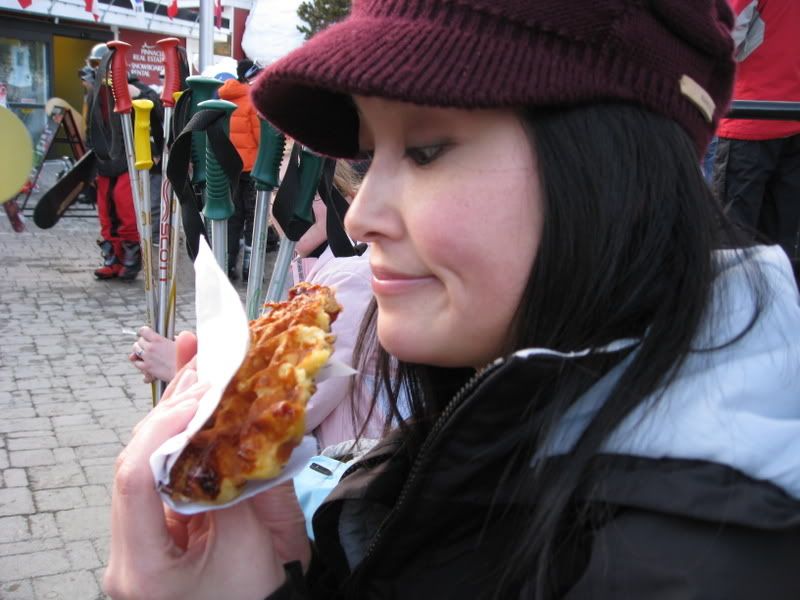 Luckily, the BF and I like cooking just as much (if not more!) than we like going to fancy schmancy restaurants. Steak seemed like the perfect way to end our day, along with a salad and oven fries.
Cue the Masterpiece Theater picture!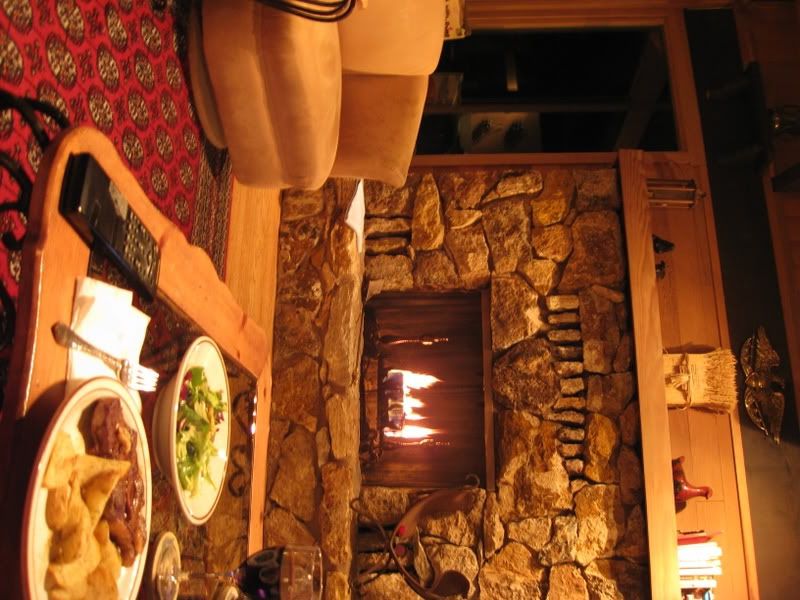 Unfortunately I don't have any pics of our Sunday morning brunch (corned beef hash, pancakes, eggs, etc.) but needless to say we cleaned our plates once again. While I can try to believe it's just the snowboarding that made us so hungry, I can't deny the fact that I am always this hungry. :)