Last week kicked off the Chinese New Year (Year of the Rat) and Elaine and I decided to throw a party. A party with lots of food. A party with lots of greasy, MSG-coated food.
Here is a picture of the pseudo-buffet: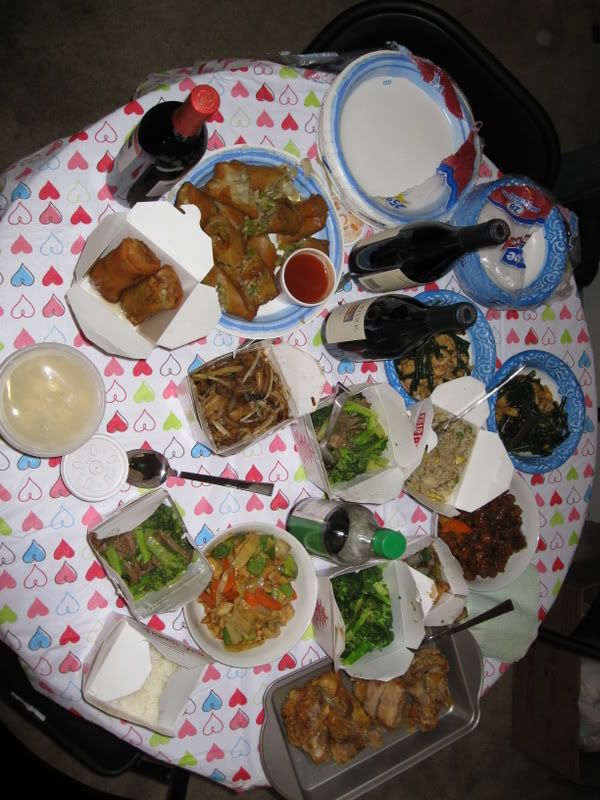 Items included:
beef & broccoli (2!)
cashew chicken
beef chow fun
sweet & sour pork

egg rolls
lemon chicken
chicken and green beans

shrimp in black bean sauce
shrimp fried rice

egg drop soup

While it wasn't quite the traditional Chinese banquet meal you would have at a big event, I think it was quite a success. Beef & broccoli still reigns as my favorite dish.
Restaurant:
U-Lee