Whether you like a basic cheese pizza or something a bit more fancy, I've discovered a great way to make a quick and easy pie at home. An added bonus is that this method is perfect for entertaining!
Pillsbury Pizza Crust is the key here, which I now choose over Boboli or other pre-made crusts. A simple margherita pizza should consist of minced garlic (layer this underneath all of the other toppings), roma tomatoes, lots of fresh mozzarella cheese and basil. What makes it even better is a sprinkling of balsamic vinegar and olive oil right after it comes out of the oven. Finish with sea salt.
My boyfriend and I have recently gotten more adventurous, and last night's pizza was created with pesto, mushrooms and red peppers. We've also tried Italian sausage, browned first on the stove with some onions and garlic.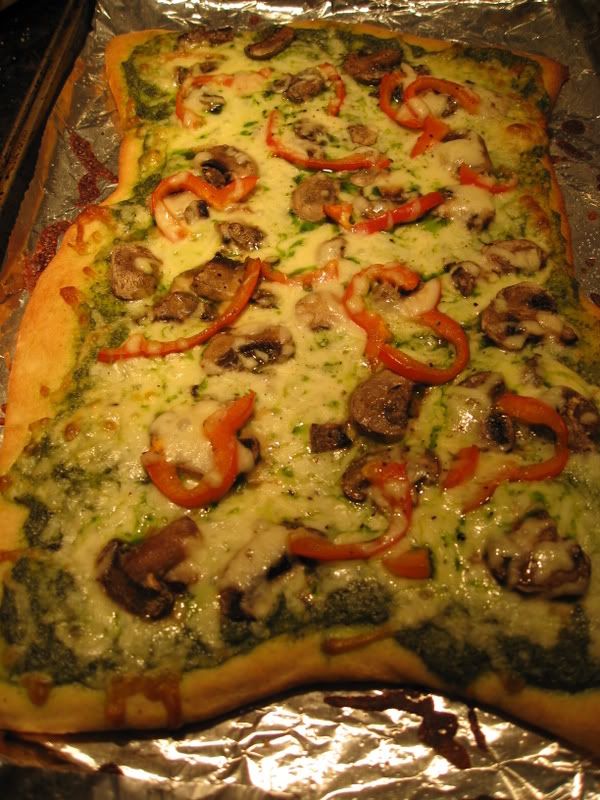 It's a perfect weeknight dinner that doesn't take a whole lot of time. Just remember that the dough won't keep forever, so don't stockpile too much of it in your fridge.